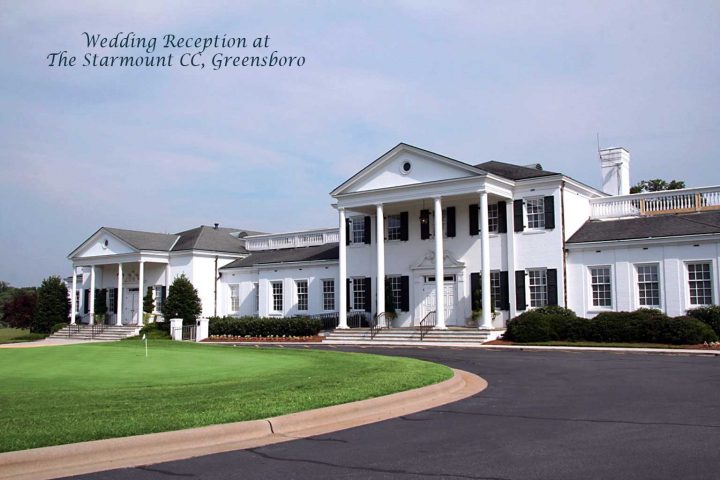 Peacock Plumes at Starmount Forest CC
One of Greensboro's Finest
Spring is a wonderful time of the year, especially when driving through the hidden winding streets that pass by the Starmount Forest Country Club in Greensboro, NC.  So many flowers in bloom and oh so many bright colors.  This past weekend's wedding was no exception.  I love it when Brides are willing to "step out of the box" and that's just what Jenn wanted.
Working with a "peacock" floral theme, we provided Jenn with a beautiful jewel toned assortment of mixed flowers and colors.  Her floral choices included royal blue delphinium, bright fuscia and eggplant stock with fuscia waxflower.  Cool water and ocean spray roses with lilac and fresh lavender rounded out the wide assortment.  Generous accents with peacock plumes add the final touches to Jenn's floral vision for her wedding and reception.
I believe that you'll agree that even bright colors when combined correctly, can be emerge beautiful and elegant.  Congratulations to Jennifer & Fredric and another successful wedding with a satisfied bride goes down in our annuls.
Luxurious Ballroom Reception at the Starmount Forest Country Club